Katavi National Park
Katavi National Park is raw, remote and little known. The immense concentration of game, especially as the seasonal lakes disappear, will astound even hardened safari-goers.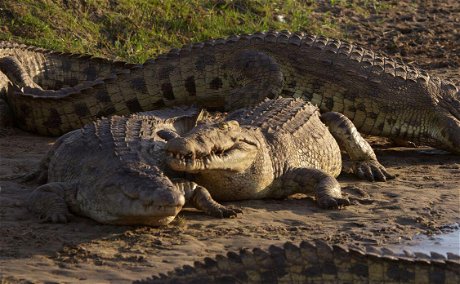 History
Katavi NP, in the Rukwa Rift, was extended to its existing size of 4470km2 in 1998 making it the third largest park in Tanzania. Katavi's landscape is dominated by 3 large floodplains strung together by the Katuma River which boasts one of the largest population of Hippo and Croc and provides a habitat for an abundance of water fowl. The savanna plains fill with huge herds during the day time and the equally impressive selection of predators wait patiently for their return to the woodland towards the end of the day.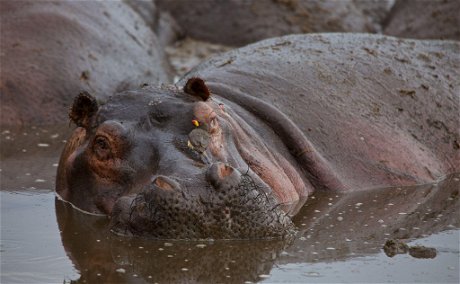 Mammals and Birds
Katavi has similar wildlife to Ruaha, with an enviable selection of antelope including Topi, Roan and Sable often found in large herds. Predators include some of the most luxuriously maned lions to be found, leopard, and hunting dog. As the river dries up the hippo fight for space in the limited pools and the croc caves become visible along the bank, a fascinating sight. The greater Katavi area has 373 recorded species of bird.  The green season months will have additional migratory species.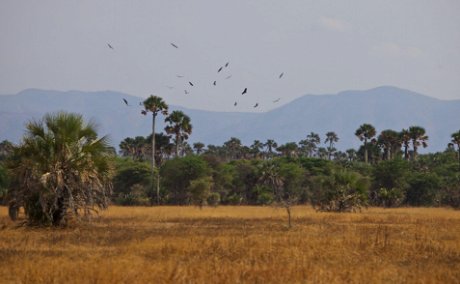 Landscapes
Katavi is ancient Africa as one might imagine from days gone by; mountain ranges provide a backdrop to the low-lying seasonal lakes (Katisunga, Chada and Katavi), each one encircled by the evocative palms and scrub. The lakes, in reality open plains in the dry season and boggy marsh in the wet, are connected by the Katuma River , which support a refreshing belt of green, winding through the landscapes, and providing contrast to the drier areas around.